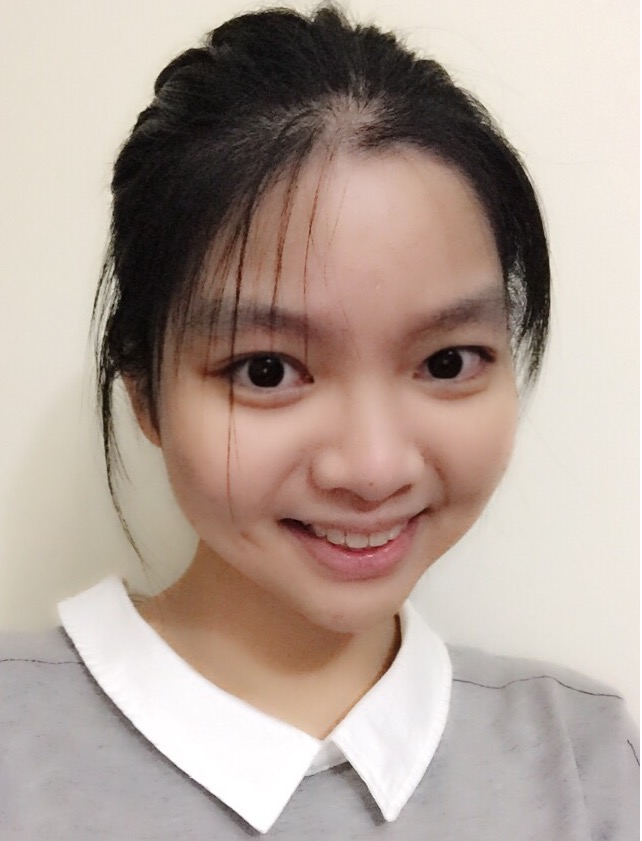 Yuling Gu
yulinggu@uw.edu
UPDATES
Upcoming/current activities:
Summer 2021: I'm a Research Intern on the Aristo team at Allen Institute for AI.
Past activites highlight:
Early August 2021: Presented (virtually) at the Unimplicit workshop (at ACL-IJCNLP 2021).
Late October 2020: Presented (virtually) at Interspeech 2020.
Late September 2020: Joined UW to begin my graduate studies!
July 2020: My paper on Singaporean children's speech got accepted at Interspeech 2020!
May 2020: Graduated summa cum laude from NYU!
Early December 2019: San Diego, California for 178th Meeting of the Acoustical Society of America (2 Poster Presentations)
Late October 2019: NYU CAS alumni-student debate. The Motion: "The Benefits of the Development of Artificial Intelligence Outweigh the Harms."
Early October 2019: Orlando, FL for the Grace Hopper Celebration (1 of only 4 undergraduate representatives from Courant Institute of Mathematical Sciences)
Late July 2019: Florence, Italy for ACL 2019 (Poster presentation)
Other interesting news:
RESEARCH
Projects
Research Intern: Aristo team, Allen Institute for Artificial Intelligence (Summer 2021)

We propose a daydreaming framework to allow models to dynamically learn from imagined experiences, develop creative problem solving, and exploit useful interaction with emotions when dealing with scenarios. We then demonstrate how these techniques might enable LMs to better understand and answer situation-based questions.




Research assistant: Courant Institute of Mathematical Sciences, NYU (Summer 2018 - Spring 2020)

Honors Thesis Project: Detecting Event Duration in Text (Spring 2019 - Spring 2020)

Supervised by Prof. Ernest Davis. Use various classifiers, word and sentence representations, as well as linguistics theories to automatically detect temporal relations implicitly conveyed in texts (different levels: from single event description to multiple sentences); Analyze the performance of Transformer-based state-of-the-art models in detecting implicit meaning from a psycholinguistics perspective



Can dependency parsing help event extraction in text? (Fall 2019 - Spring 2020)

Supervised by Prof. Ralph Grishman. Investigate the contribution of information from dependency parsing, Named Entity (NE) tagging, and Part Of Speech (POS) tagging in event extraction, beyond a baseline that uses pretrained BERT sentence representation



Integrated Customization Environment for Information Extraction (ICE) (Summer 2019)

Supervised by Prof. Ralph Grishman. Experiment with different classifiers, together with grammatical linguistics insights, to automatically distinguish prepositional phrases as adjuncts or arguments (achieved 88% accurate prediction of the adjunct/argument distinction using linguistics theories alone)



Termolator: A terminology extraction system (Summer 2018 - Fall 2018)

Supervised by Prof. Adam Meyers. Refine the English Termolator's distributional metrics; Further develop the Chinese Termolator; Integrate past 5 years' developments to unify the two systems (my contributions: https://github.com/yulinggu-cs/ChineseTermolator2020, integrated to full system on July 2020)



Independent study project: Commonsense Reasoning (Summer 2018)

Supervised by Prof. Ernest Davis. Look into English-Chinese Machine Translation failures; Design Winograd schemas and compile pronoun disambiguation problems; Toward Annotating Commonsense Inferences in Text (TACIT) annotation




Research Intern: Human Language Technology Group (Winter 2014 - Spring 2021)

Institute for Infocomm Research, A*STAR, Singapore, Singapore

Characterizing Singaporean, American, and British English acoustic and pronunciation patterns in children's speech using unsupervised clustering (supervised by Dr. Nancy F. Chen); Chinese tone perception in Singaporean and native Chinese Mandarin speakers; Investigating tone in whispered Mandarin (jointly supervised by Dr. Boon Pang Lim and Dr. Nancy F. Chen)
Other work experience
Courant Institute of Mathematical Sciences (CIMS), NYU
Grader for Artificial Intelligence course under Professor Ernest Davis (Fall 2019)
Grader for Basic Algorithms course under Professor Victor Shoup (Spring 2019)
PUBLICATIONS
Conference Papers:





Workshops/Abstracts:






PERSONAL
Always excited to travel, explore new things and reach out for the skies!